iCounters
METERING AND ENERGY MANAGEMENT
Enables calculations in accordance with local legislation, displays errors and warnings on structures and meters.
Structures can be widely branched or completely simple (boiler houses, larger settlements or just one multi-apartment building down to individual units). Calculations can be prepared both at the primary and secondary level, according to various parameters with real or virtual meters.
Online solution for facilitys managers and providers with service for calculating shares of consumption and billing.
instant import of data from various sources into the iCounters database,
information-supported unified centralized record of meters and consumptions,
data acquisition from suppliers,
displaying possible errors in meter readouts,
calculating and displaying deviations,
energy management,
adding temperature deficit and comparing data with outside temperatures,
automatic solving of errors and suspicious meter readouts.
Manage and divide consumption of energy and water for your portfolio or portfolio of your customers

with precision and ease.
Distributing this consumption by structures based on certain factors and preparing calculations for various partners (managers, owners, users…). It also enables to export data to application iFacility and iDesk.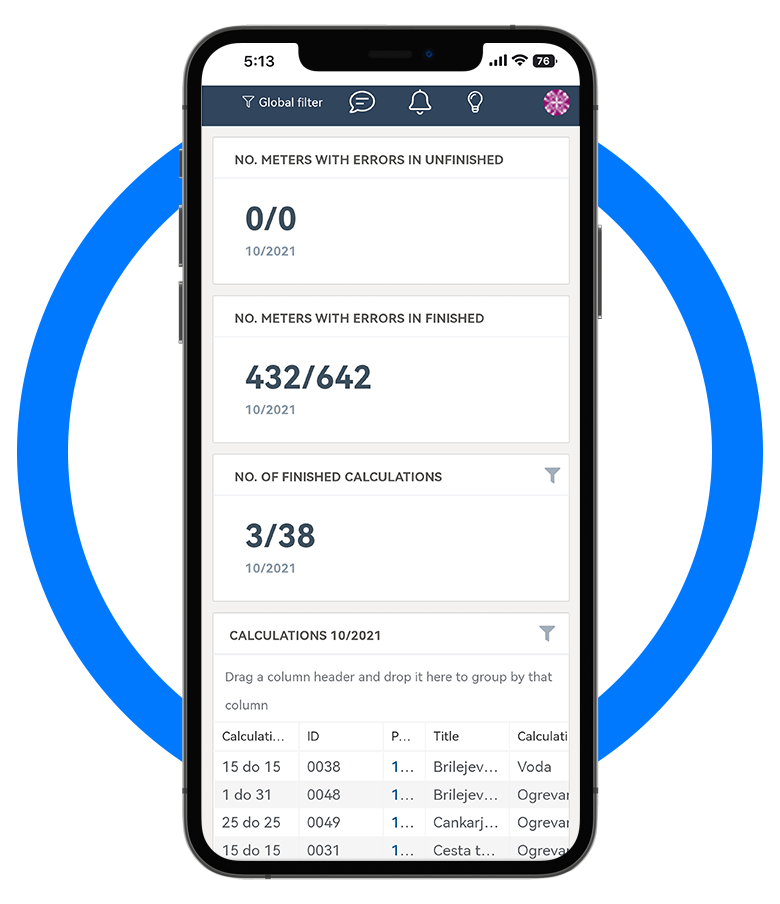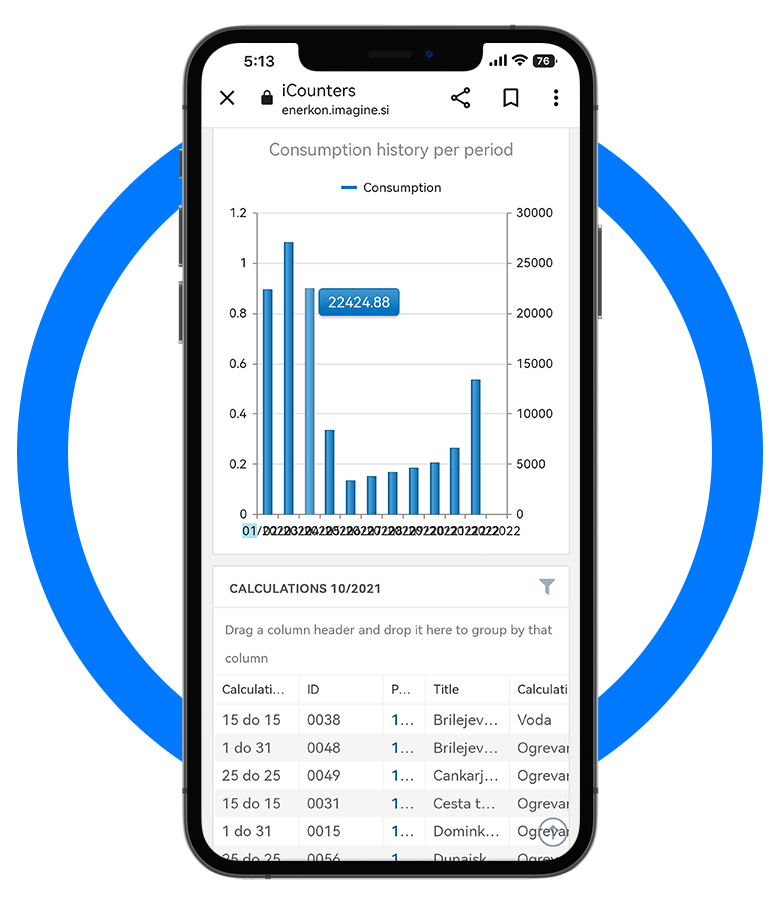 EASILY ACCESSIBLE & EASY TO USE
Accessible anywhere, anytime and from any kind of device with web access.
Easy-to-use solution with user-friendly interface and management tools.

 

Predefined dashboards, interactive graphs, and one-click executive reports.
Due to simple solution, instructions for average use are not even needed.
Instant import of real estate data (buildings, units, owners/users) meters and meter readouts, from various sources into the iCounters database

Integration of existing complementary databases.

Integrated, interactive and visualized user instructions.
We take industry-leading security measures to protect and secure your data with the latest technology.

 

All data is safely stored in the Oracle cloud with leading security technologies.
iCounters is in compliance with the GDPR.
We offer various types of support to our clients.
Our support system iPodpora is integrated into all our products.
The use of our products is easy, we strive to be "invisible" for the user.
Imagine is certified and audited by:

 ISO 9001: 2015 Quality Standard

 ISO/IEC 27001:2022 Information Security Standard 

 ISO 22301:2019 Business continuity management systems

ISO/IEC 27017 – Information security guidelines for cloud services