iFacility
Efficient management workforce with

intelligent tools 
for your employees, contractors, and end-users.
 
Standardized processes based on unambiguous process steps, workflows, communication, duties, and responsibilities.
 
Utilizing a simple and automated ticketing system, monitoring planned maintenance, assigning work orders, and tracking costs.
 
Create, accept, and interact with service requests on a mobile device.
 
Preventive maintenance.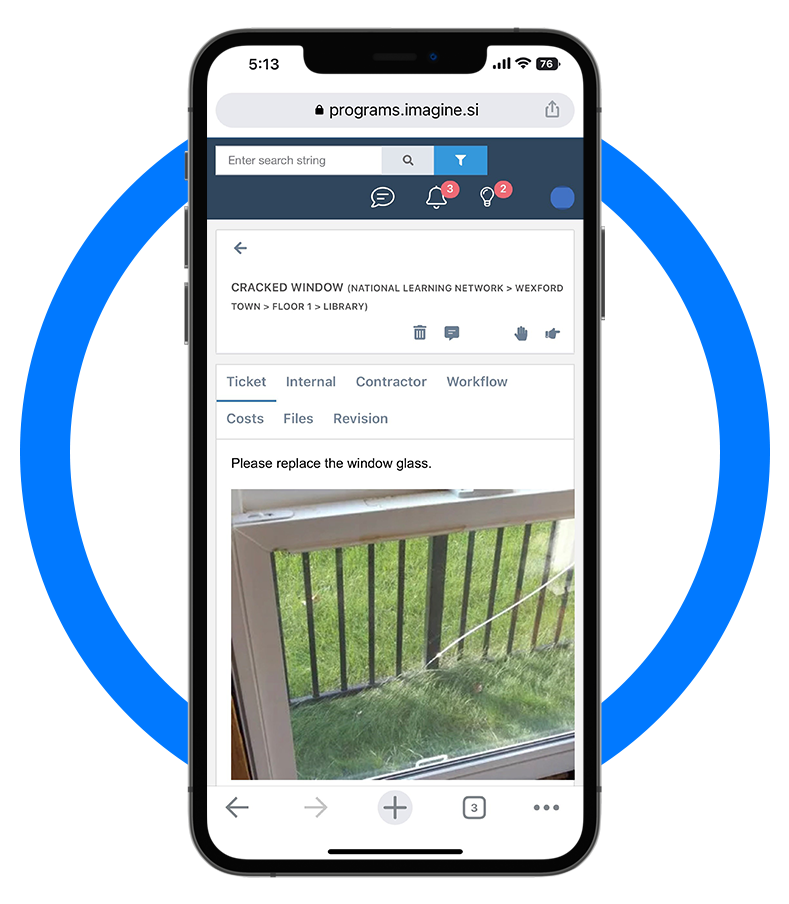 FACILITY MANAGEMENT
Preset control parameters allow the setting of various reminders. In case of violation of certain rules (e.g. in case of an untimely resolved request according to the contractual provisions), the system automatically notifies the responsible persons by e-mail and/ or text message.
Module for automatic e-mail capture; a supplier to whom certain tasks (requests) from the iFacility product have been assigned can receive a notification of a request (work order) both in the iFacility system and via e-mail or text. 
The product enables the definition of setting rights at the level of an individual user (different rights for supporters and maintainers, replacement of a supporter or determination of several supporters to resolve a request). Also includes management of the audit trail of all communications between supporters and customers/ employees/ partners, etc.
A system for submitting and resolving requests can be used:
internally within one company, in coordination with external contractors,
between different related companies (group of companies), in coordination with external contractors or
between the company and its customers and/ or partners (e.g. product users, tenants of premises or real estate, suppliers, service providers, property owners …).
Imagine is certified and audited by:

 ISO 9001: 2015 Quality Standard

 ISO/IEC 27001:2022 Information Security Standard 

 ISO 22301:2019 Business continuity management systems

ISO/IEC 27017 – Information security guidelines for cloud services