The year of 2021 has been a great year for Proptech industry, and we can be confident that 2022 is going to be even greater. Proptech fundraising has soared to record highs in 2021 and will exceed € 32 billion by the end of the year. On the other hand, application of Proptech solutions has also increased and sped up substantially where we are expecting exponential growth in 2022.
Hybrid work has accelerated the demand for efficient management of corporate workplaces to deliver post pandemic employee experience, achieve balanced space utilization, and drive real estate rationalization. The most relevant role will be played by solutions that focus on improving the user experience, sustainability and connectivity in assets or advanced data exploitation. In short, companies will be looking for an Integrated Workplace Management Systems (IWMS) to deliver the highest value add.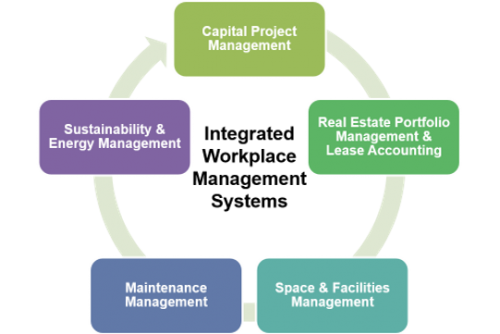 IWMS enhances a broad scope of functionalities which usually can not be covered by one solution/provider but rather through a selection of specialized solutions. This way one delivers value add to all stakeholders as some solutions are more landlord focused, some more end-user, some intended for facility management etc. To mention some examples of IWMS solution building blocks or the companies who we as Imagine partner with to deliver full IWMS solution to our clients:
In order to deliver a full IWMS to the client these solutions need to be integrated and must communicate among each other. If further integrated to the back-end data or "System of Records" of a company (ERP, DMS etc.) than IWMS can create a maximum value add to the company as it can leverage the performance with differentiation and innovation of products and processes.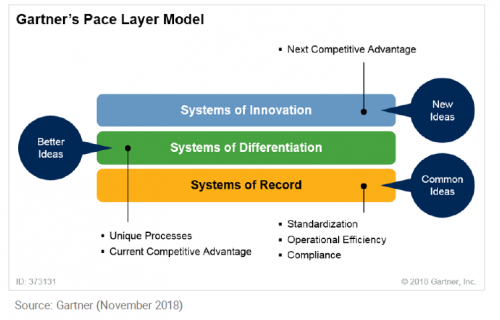 Majority of companies have already rethought their strategies in respect of the size, flexibility, and type of premises they will target. Lots of new space strategies and portfolio reconfigurations have been put in place in 2021 which will need to be implemented in 2022. To do that companies will need to select and deploy IWMS solutions so we can expect exponential growth in implementations next year.
In short in 2022 we can expect further increase in venture capital (VC) inflow to Proptech industry whereas the real game changer will be a strong shift from the massive Proptech solution development to massive Proptech implementation.