This interview was originaly posted in Finance.
Software solutions already significantly surpass user implementation today, and their development further intensifies with the introduction of new technologies
New guidelines are also entering the construction industry, necessitating sustainability for both investors in new buildings and managers of older properties. These new technologies will not only contribute to more environmentally friendly construction and living but will also bring new opportunities for collaboration among various stakeholders in digital and sustainable property management.
Basic Analytics for Initial Savings
Already today, various software tools are available that can assist all involved parties in data analytics and thus contribute to reducing energy consumption. "However, we must be aware that the majority of multi-unit residential buildings still belong to an era when energy issues were not as high on the priority list, not only in Slovenia but also globally," emphasizes Matej Leskovar, director of Imagine.
This is why software is crucial, as it can provide a sufficient amount of data for necessary optimization based on predictive analytics, pattern recognition, and, more recently, UI technologies. State-of-the-art hardware (meters, calorimeters, etc.) enables integration with software, not only in terms of consumption monitoring and the preparation of allocators but also in terms of quality software suitable for analytics and determining major excessive consumers, peak consumption moments, and their limitations.
Newer Buildings in a Clear Technological Advantage
"In the case of multi-unit residential buildings, unfortunately, the software itself cannot control hardware for automatic optimization as it does in newer commercial buildings. However, it can provide guidance to energy-conscious residents on how to reduce consumption and make comparisons with the average and the largest and most rational consumers in similar conditions over different periods and energy sources," explains Leskovar.
The first step can be a combination of meter readings that are available and data collection of consumption quantities at consumption points that can be directly captured from attachments to e-invoices from energy suppliers.
"In this way, building owners can gain insights into the consumption analytics of all energy sources (electricity, water, gas, waste disposal…) as well as the largest consumers for individual consumption quantities in different periods based on space, square meter, or per employee, in the case of business buildings. Of course, for more precise data, a greater number of meters and sensors are desired, which are available in newer buildings, but even basic hardware in older buildings is sufficient. We recommend starting with what is available because the data itself, after initial use, suggests where additional investment is needed for further improvements in consumption," says Matej Leskovar."
Of course, due to the hardware in older buildings, the combination is less favorable. For example, a building manager with a unified water consumption meter cannot distribute consumption differently than per person or per square meter, which is also the case when dividing waste disposal costs.
"For most other energy sources, the possibility of proper distribution is ensured, as high-quality software can accurately allocate costs among residents based on agreed-upon parameters, using data from existing meters and residential calorimeters. The current development of software primarily focuses on collecting a greater number of readings from new hardware that allows for data preparation and analysis of consumption by time of day, days of the week, room orientation… This enables residents to understand their consumption compared to similar units and deviations. All of this can also be equipped with alerts that keep residents informed with regular data about their consumption," explains Leskovar.
Property users desire transparent operation by property managers
In the past, we have observed several instances of dissatisfaction with the performance of building managers, leading to the replacement of property management companies. When residents are not satisfied with the quality of management services or the transparency of their operations, software can play a role in ensuring high-quality and transparent management. In addition to software for property managers of multi-unit residential buildings, there are also software tools available in the market for meter reading and the proper redistribution of consumption, thereby preparing allocators and calculating costs per individual resident.
The use of new technological tools could likely shorten the construction timelines. Too often, it still happens that property buyers cannot take possession of their properties on time. "Many investors and contractors, in most cases, still rely on notebooks and phones, and in better cases, spreadsheets," criticizes a spokesperson from Imagine.
The use of new technologies does not keep pace with their development
Software solutions already significantly surpass user implementation today, and their development further intensifies with the introduction of new technologies.
The capture of massive data, whose capacity was unimaginable just a few years ago, and its processing using machine learning and artificial intelligence, can provide credible data for consumption optimization and the monitoring of energy strategies. Likewise, in the field of trend monitoring analytics, it can assist owners and the state in proper investment planning and setting priorities. The past year has highlighted the importance of having accurate and sufficient consumption data, as the dynamics of changing energy prices have had profound effects on most informed owners, and the awareness that this was not an exception, and we must adapt to such a market," concludes Matej Leskovar, director of Imagine.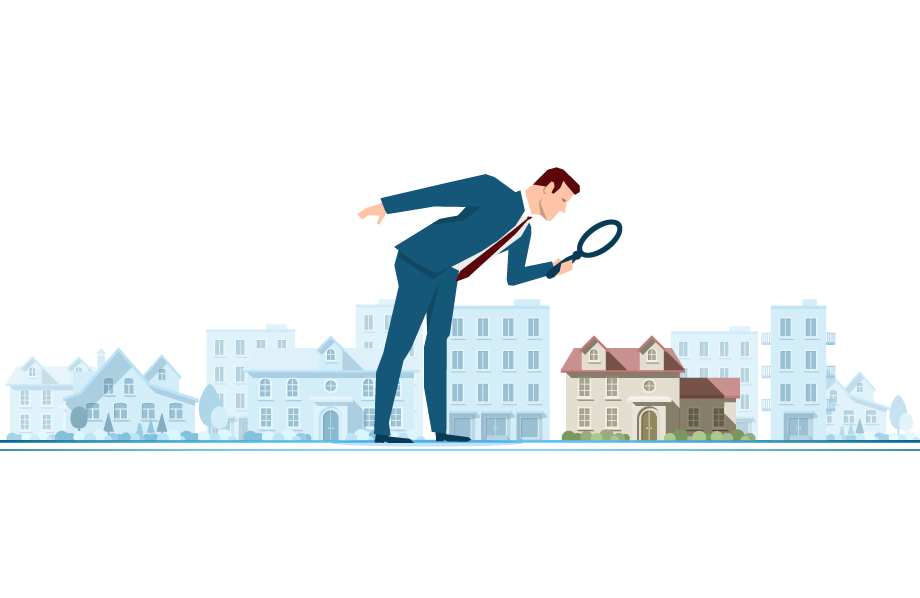 Still searhing real estate solution for your portfolio?
You are on the right place!