For 170 years, World Expos have provided a platform to showcase the greatest innovations that have shaped the world we live in today. Expo 2020 in Dubai is the making of a new world at the greatest showcase of human brilliance and achievement so far. »Connecting Minds, Creating the Future« is its slogan inviting us all to explore the power of connections and cooperation in shaping our world.
Among 192 world countries present at the Expo, Slovenia pavilion is standing out with its brilliant architectural design by Magnet Design architects and its concept focusing on natural materials, natural wealth of Slovenia and sustainable living. Therefor also our slogan »Slovenia. Green and Smart Experience« bringing forward our innovative and sustainable economy and society.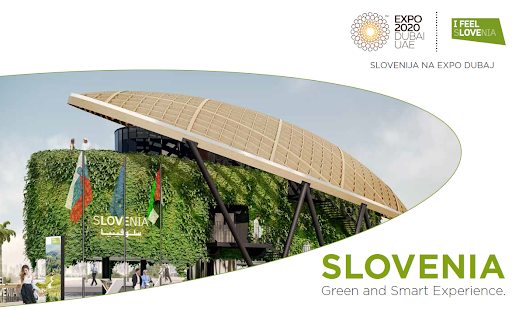 At the thematic week on Urban and rural development and smart buildings in the first week of November there has been several events and presentations of Slovene knowledge and innovation in the field of smart cities and smart buildings. One of such events was presentation of a comprehensive smart city real estate model based on cooperation among Slovene companies with know-how and products all Made in Slovenia for global market. Namely Slovenia is one of the most digitized countries in the world which sets a perfect platform and test ground for building smart cities and smart communities.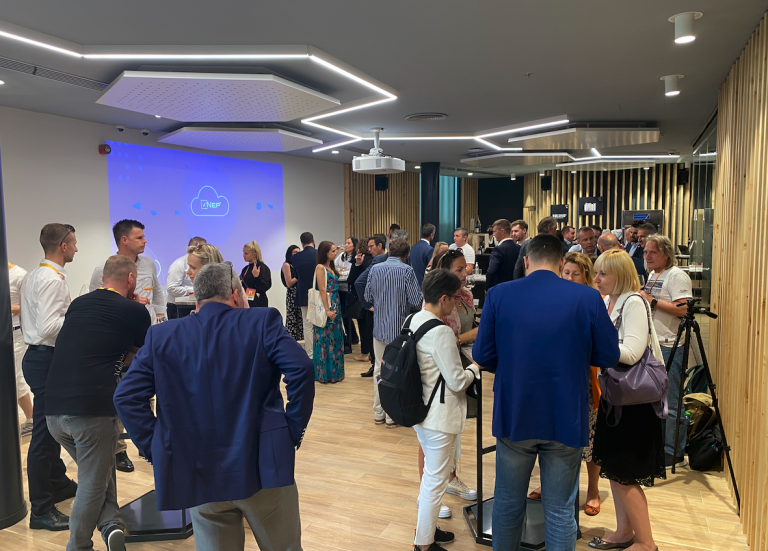 Marjan Strnad from Robotina specialized in technology, products and solutions for automation, management and optimization of Smart Spaces, energy efficiency and infrastructure presented the technology for Smart Buildings and Building Management Systems (BMS). Imagine on the other hand is the leading Software as a Service (SaaS) provider for the real estate industry including Smart City and ESG real estate management solutions in South East Europe. Klemen Fajmut presented their real estate management solutions for private and public sector which unify internal and external data sources on one unique platform among others also BMS data.
Talking about real estate components of a Smart City platform we need to have comprehensive software that can support all the data related to a real estate management. There must be a two-way integration. We need to have a simple access to data from all sources and real estate data need to be open for other services, then we have a standard component of a smart city.
And while city governments are one of the largest real estate portfolio managers these solutions represent an indispensable segment of a Smart City Platform. The latter was presented by Boris Koprivnikar from Sincular, ex-Minister of Public Administration and government Digital Officer and now a smart city designer and consultant among others also for Ljubljana Smart City project. Only interoperable and open data can make communities really smart, therefore, he explained, it is crucial that we define the organization and processes of a government, set up a collective and open data pool and build on top of that platform different services for citizens, businesses, and government employees.
Uniquely addressing both slogans »Connecting Minds, Creating the Future« and »Slovenia. Green and Smart Experience« the ultimate goal of such comprehensive model Made in Slovenia is sustainability, environmental responsibility, quality of life and an overall happiness of citizens.